Most Japanese cartoons and cartoons convey humanistic but rather mystical messages that explain the goals of life. The legend of the Kaguya princess, also known as the "Bamboo Pipe Fairy" is one such story.
Ghibli animation studio has succeeded in producing the work The Story of Kaguya Princess. It is still being shown in theaters. The film contains incredible artistic detail, and is an attractive masterpiece that embodies the artist's creativity.
The work is inspired by the ancient story of "Fairy of bamboo pipe" which is very familiar to Japanese children.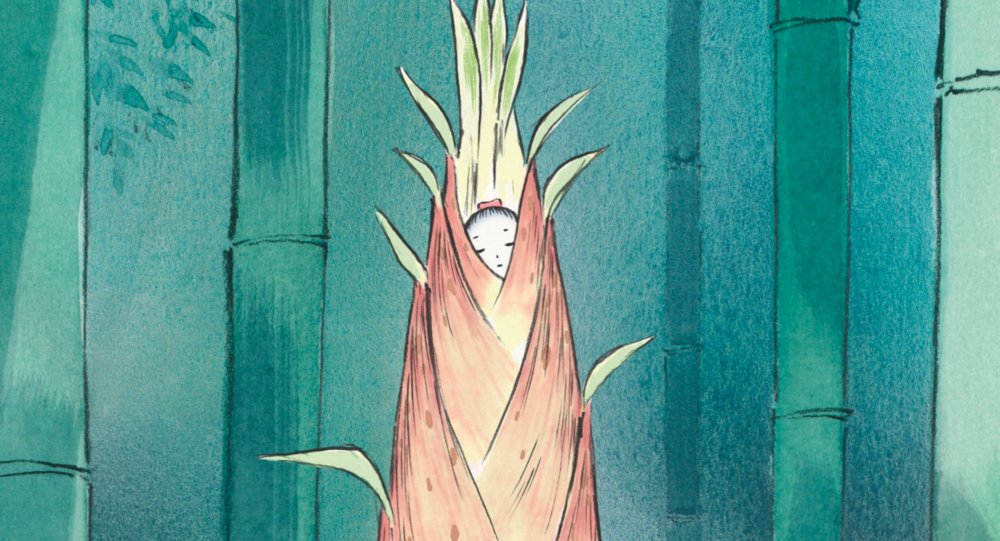 According to Wikipedia, the story begins with Okina – an old bamboo cutter who makes a living, suddenly comes across a girl shining in a bamboo shoot in the middle of a bamboo forest. Believing that this is a gift from heaven, he brought this strange thing home. Okina and his wife, Ona, decided to accept this girl as a child and call it Kaguya which means "princess".

After that Kaguya suddenly turned into an infant girl at the same time that Ona discovered she could breastfeed. The old couple was surprised to witness the rapid maturity of this newly adopted daughter.
Kaguya continued to grow as fast as she could and was nicknamed "Takenoko" (Little Bamboo) by her village friends. The girl is pure, holy but alone. Sutemaru, Kaguya's oldest friend in the village of the children, developed a special affection for her.
The beautiful Kaguya was believed by her parents that she had a noble royal origin, so they tried to bring her into the palace to be trained to become a true princess. Living in velvet, many people loved and proposed marriage but all were rejected by Kaguya, including the king. A few years passed, Kaguya started or sad every time when it reached the full moon, she spurred the urge to return to her homeland, though the little girl did not know where she came from.
Once she overheard the conversation at the royal party, Kaguya felt disgusted and angrily decided to hide home in the mountains. In the cold snow, Kaguya fainted and was brought back to the palace by a little fairy on the Moon.
Thus, the final truth is revealed, Kaguya is not a mortal person but she comes from the Moon. The fact that she was present on Earth had a version that said that due to the crime and being banished to the world, another version told her to go down to take refuge.
Kaguya's journey shows the profound origin of a being and the urge to return to the homeland in a world full of splendid luxury but only fake. Kaguya came to this world with purity and honesty but could not find any place on Earth that could hold her footsteps. The princess pipeed bamboo away and did not forget to leave her treasure so that humans could recognize their worth and find the best in themselves.