Our love of the Studio Ghibli film My Neighbor Totoro has truly blossomed during the month of May. Just when we thought things couldn't get any better after we heard about Totoro's Forest in Saitama Prefecture, complete with a house for black dust bunnies known as Kurosuke no Ie, it seems there's even more reason to celebrate, with an exact replica of Mei and Satsuki's house open to the public in Aichi Prefecture.
Located in Moricoro Park, the place for World Expo 2005, the enchanting copy was designed by Goro Miyazaki, the son of Hayao Miyazaki, the famous director of the Ghibli My Neighbor Totoro. Participating in the construction project from start to finish, the house contains all the small details fans will expect, including the palm tree in front and the creaking pillars holding the pagoda.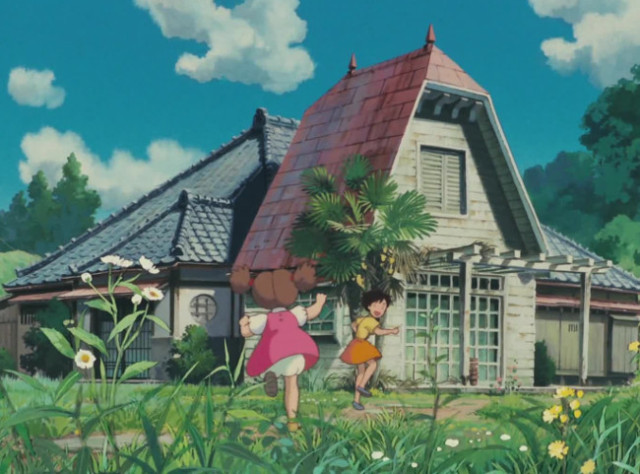 Guests are allowed to enter the house and explore the perfectly reconstructed rooms. From the cozy disturbance of their father's study to the girls' study area, it took some time to see all the small, thoughtful details.
The kitchen is also lovingly recreated and outside you will find fully functioning water pumps.
The calendar, which looks to be the work of a young Mei, depicts the Japanese custom of throwing beans at imaginary devils to protect the family home during the festival of Setsubun, which is the day before spring, according to the traditional Japanese calendar.
Visitors are even allowed to take a look through the drawers of the young characters to catch a glimpse of their wardrobe. It's almost like the family might return home shortly for a real-life meeting with visiting guests!
Visits to the house are by guided tour, with tickets available for pre-purchase from Lawson and MiniStop convenience stores or on-site on the day for 510 yen (US$4.27) for adults and children above junior high school age. Children under the age of four get in free.
Like the Ghibli Museum in Tokyo, entry times are staggered to limit the number of visitors per group as the house is not especially large, and it takes about 30-40 minutes to view.
If you're going through Nagoya Airport or travelling from Tokyo to Osaka, this makes for an ideal stop-off on your way through. Just remember to keep an eye out for Totoro when you're in the area; sources say the loveable character has left a few acorns for visitors to stumble upon on the way!
Satsuki and Mei's House
Aichi Expo Memorial Park (Morikoro Park)
Address: Yubinbango 480-1342 Aichi Prefecture, Nagakute Shiibara Quai Hazama B 1533-1
Phone: 0561-64-1130
Opening Hours
Weekdays: 10:00 to 16:30 / Saturdays, Sundays and holidays: 9:30 to 16:30
(May change depending on the season)